Initially established as a foundation and geotechnical equipment trading and rental company foundation division for Tat Hong, we have since expanded our business to include sales, rental, services and parts for a comprehensive range of foundation and geotechnical equipment as well as other related products.
Since its inception, THL has made rapid strides into the foundation and geotechnical field and is now a market leader in its industry and is the exclusive distributor for many reputable international equipment manufacturers providing a comprehensive range of equipment and tools for a total solution to the customers involved in foundation and geotechnical works.
THL is managed by a team of dedicated and dynamic professionals with more than two decades of experience working for reputable international foundation contractors and foundation equipment companies. THL has also gained its reputation for providing efficient and responsive service to the customers. THL adopts the approach to work closely with our customers to understand the customers and their requirements.
To meet the customers diverse and sophisticated demand in differing markets, we are continually sourcing for new products with highest quality and technology to provide cost effective solutions.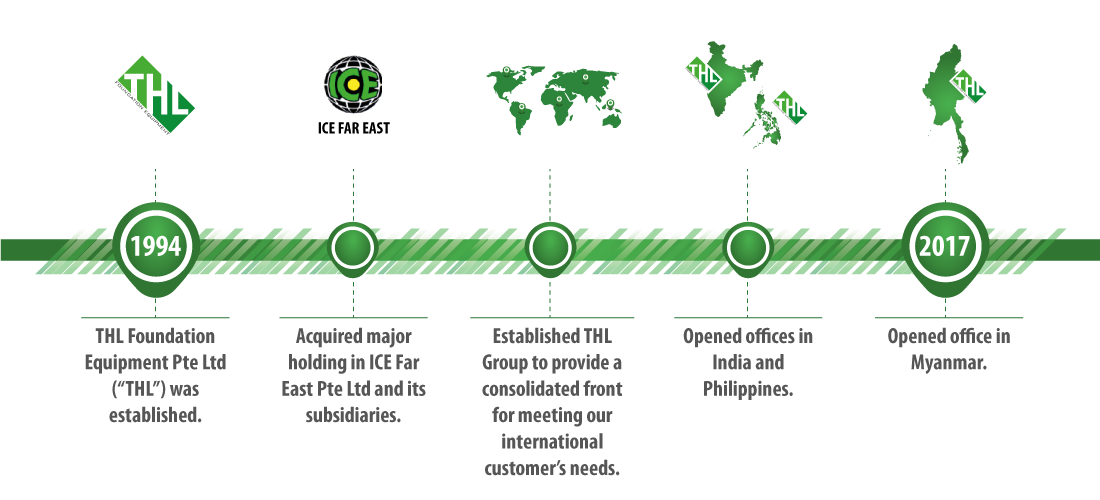 " We offer you a one-stop solution to all your foundation and geotechnical needs."